Would you like tips how to be successful, from people who have achieved what you want to achieve? Would this make you succeed faster? If there's one thing I've learned about entrepreneurship in the past decade or so, it's this: Get advice from people who have done it – not people who talk about it (the latter include most folks that lecture in universities btw).
Following my own advice, I reached out to some of the most influential and successful entrepreneurial bloggers out there to ask them one of my favourite questions I like to ask successful folks:
Question: If you could go back in time and speak to a young you just before you started – what one piece of advice that you now know would you give yourself?
Mike Michalowicz – Author of the Toilet Paper Entrepreneur Blog and book
Check his site for: Great practical entrepreneurship advice
Answer: I would probably tell my younger self that it isn't always a smooth road. I would explain that failure, as painful as it is, gives more clarity in direction and purpose. And I would probably slap myself in my own face and say – SPEND LESS TIME WORKING and MORE TIME WITH FAMILY.
Maren Kate – Founder at Zirtual and Escaping the 9 to 5 blog
Check her site for: Inspiring tips on getting out of that dead end job, with some cameos from her cat
Answer: Focus on one thing at a time. Be insanely persistent towards my one end goal. Change rapidly in order to reach that end goal.
Chris Guilleabeau – Author of The Art of Non-Conformity Blog and book
Check out his site for: How to do blogging really well.
Answer: Stop waiting and get started.
Corbett Barr – Founder of Think Traffic & Corbettbarr.com
Check his site for: Great traffic & blogging advice. The first online course I ever bought was one Corbett made. Thanks, Corbett 🙂
Answer: It might sound simple, but as a startup you have to focus on how you're going to earn money, and work hard to get good at bringing money in the door. Without cash, you're really not a business, and you won't last very long.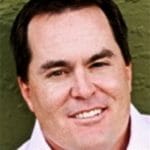 Alex Lawrence – Founder of The Entrepreneur Blog
Check his site for: Great entrepreneurship advice!
Answer: Risk more but do less. In other words, try not to do so many things, but instead, pick a few less ideas/businesses/etc and double down on those.
Glen Allsopp – Founder Viperchill
Check his site for: Great blogging, SEO, and online marketing advice
Answer: Stop following every idea you hear that can make you money. Stick to one project until it makes at least some money before you move on to the next big thing.
Bill D'Alessandro – Founder of Ready Fire Aim blog
Check his site for: Cutting-edge advice on technology and entrepreneurship
Answer: Make tiny progress every day. When you go to bed at night, you should be able to point at one thing you accomplished, however small that might be. Even if it seems inconsequential at the time, after a few weeks those inconsequential things add up and you'll have made real progress.
Tawheed Kader – Founder Toutapp and TawhedKader.com
Check his site for: Lean startup insights and web entrepreneurship
Answer: Stay calm and carry on. When I was younger, I was much more fixated on completion rather than the journey. As I grew older, I've started to enjoy the journey a lot more, which helps me enjoy the completion/outcome a lot more. Life is better this way.
What piece of advice would you give yourself? Share it in the comments below.