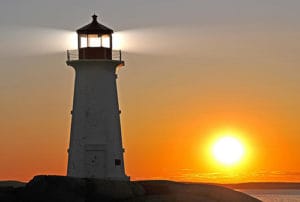 It's midnight as I'm writing this post.
I'm a little excited.
I rarely (read: never) write blog posts late at night but this is cause for a special occasion. (warning: before you read anymore of this post, if you were in any doubt that I am a complete startup nutter, then you will soon have all the confirmation you need to send for the guys in white coats)
This evening I got an opportunity to speak to two of the greatest minds in entrepreneurship.
Eric Ries and Andrew Chen.
I got to speak to them personally – one on one, and they answered questions to help me with my business. I did this from my bedroom. These are all good things 🙂
Further down this post I'm going to tell you exactly how I spoke to them, and tell you exactly how you can too.
But before I do, firstly let me explain why this is so awesome.
Eric and Andrew are generally accepted as two of the greatest minds in tech startup scene. Eric for starting the Lean Startup movement and Andrew is pretty much the world expert on viral marketing.
This evening I spent about 10 minutes, solid one on one time, speaking with both.
Eric gave me advice on the key next steps he'd recommend for an iPhone app startup I'm working on (will divulge more on this soon). I told him the concept & asked what he'd do in my shoes – he recommended 2 key actions I should take:
See if they care: Go and get 10 people you don't know to install the Beta version of the app, see if they use it
Find out where the hardcore tribe of my potential users hangout – immerse myself with them. These will be my early adopters
Andrew and I spoke bout the correct equation for measuring viral co-efficents (k-factor). Something if you follow my twitter, you'll know I've been working on this week for the social game I work for. There's a hell of a lot of conflicting equations for K-factor on the web, so I thought I'd speak to the leading expert in the world to clarify things. I'll do a full post on this later this week to explain my findings.
For me, this advice was invaluable. Yes I have read Eric Ries' book and yes it probably does tell me the same advice in it. But there is no substitution for asking an expert where you are right now with a problem and them advising you exactly what you should do.
Speaking to the best people = you getting the best advice = you doing the best/correct actions = you increasing your chances of success.
How did I do it?
I spoke to Eric Ries, Andrew Chen (as well as 4 other startup experts who were awesome) through a new service called Clarity.fm that launched yesterday.
Clarity is a new startup launched by Dan Martell (up there with Eric and Andrew in legendary status) that allows you to get expert advice when you need it. You can get early access by following this link.
Sign up, find people you'd like to get advice from and call them. Any charges go to charity.
From what I can see, there isn't any search functionality on the site yet – which brings the question: how do you find the profiles of the people you should call for advice?
Well, I'm sure the search functionality is coming soon – but before it does, the best way I found to find people is by searching the #clarity hashtag and you'll see people's recommendations and availability pop up.
However, this lack of search functionality also presents an opportunity for theearly adopters amongst us: A path of little noise.
There are rock-star advisors on Clarity right now (i.e. Dan Martell, Eric Ries and Andrew Chen) who are available for calls because most people don't know they're there.
But do you know how to find them? I did. Here's how:
I figured linking to their profiles would make it too easy but I'll tell you exactly how to find them yourself. (hint: it's just like if you were trying to guess the email address of a large company's CEO).
Establish how the profile urls are built: https://clarity.fm/#/howardkingston
Make a wishlist of the world's most amazing people you'd like to speak to (Silicon Valley based tech entrepreneurs have highest probability of success)
On the Clarity profile url above, change my name for the person you'd like to speak to, using the same format as above
Viola!
Apply the same principle here.
Happy chatting – I hope this posts gives you some clarity as where to find some great advice.
Let me know how you get on & spread the word 🙂